The best PS Plus free game to ever exist recently came to the Xbox One and it's only gotten better since. Not only is there more content, including several DLC cars from all kinds of movies and other games, but there's more modes that switch up the fun. The best new addition in my opinion is a new boost that's a heavy guitar riff and makes you feel like you're on a mission to demolish every other car in the arena.
The game itself is so incredible because it is not only easy to pick up and play with friends but also has a very high skill cap. At it's core, the game is soccer with cars. You try and hit the ball into the opponents goal and guard your own. However, you can also double jump, flip, ride on the walls, set up crosses, and fly with boost. Once you learn the basics, you have only just begun. Playing with friends is such an awesome experience because you can learn each other's play styles and become a real team the way that you can with physical sports. The basic game is very re-playable and you honestly feel like you're getting better with each game. Anything can happen and that's what makes players keep coming back.
They have supported the crap out of this game too with constant updates. There's a lot of cosmetic options which make each player feel unique and is just plain fun. In no other game can I customize my "character" (more like caracter, amirite?) quite as much. It's comparable to TF2, Dota 2, and all those hat games. My favorite option is to make an RC looking car from Toy Story with the pizza topper and the planet antenna (like Pizza Planet duh).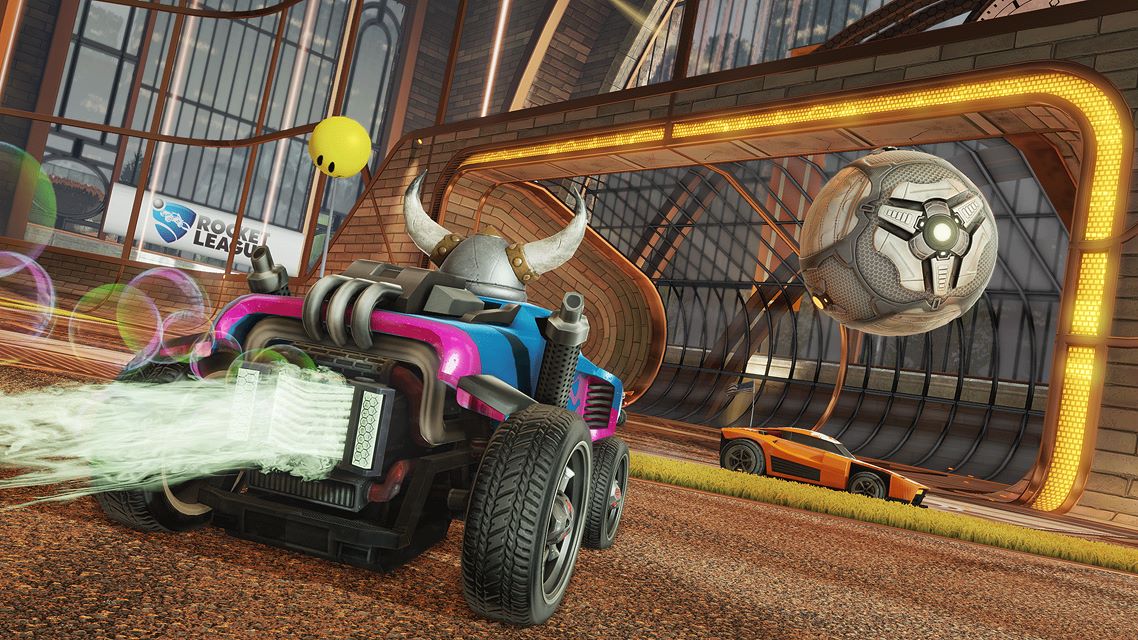 For me, this is one of those games that I will ALWAYS be down to play a couple rounds of, something that I haven't been confident of since the Smash Brothers series. That being said it's a 5 out of 5 tricked out sedans.